Vacuum Drying System
Vacuum drying systems are complex systems that require the use of airtight tunnels. To ensure an airtight performance, sealing sleeves are used for heat systems, and the temperature sensors are KF sealed.
JLYQ's vacuum drying system is composed of the load system, convey system, bake system, discharge system, vacuum system and schedule management system. The drying process is controlled by an industrial computer, and completes automatic loading, discharging, drying and cooling of lithium battery electrodes, cells, and separators.
Equipped with a universal MES communication system, both upstream and downstream material docking is done automatically to reduce the risk of human errors. This stabilizes product quality and increases productivity.
We currently offer automatic tunnel drying systems and automatic stacking drying systems for our customers.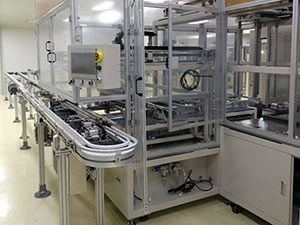 Automatic Tunnel Drying System
The automatic tunnel drying system utilizes an internal heating method with several vacuum chambers, heaters, temperature sensors and temperature control systems. This system is ideal for use with automatic load, discharge, drying, and cooling processes for lithium battery electrodes, cells, and separators.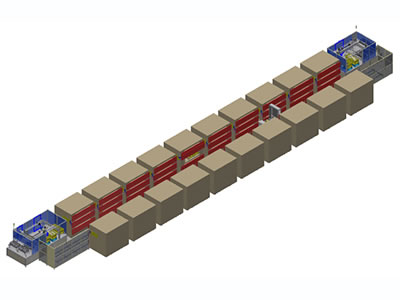 Automatic Stacking Drying System
Automatic stacking drying systems include multiple single chamber vacuum ovens, a conveying system, a vacuum system, and a schedule management system, assembled into one full production line. This line takes up less space, and all parts can work independently with no interruptions.