Hot Air Oven and Vacuum Oven in LED Applications
Hot Air Oven and Vacuum Oven in LED Applications
This drying oven series is specially designed for production processes in the LED photoelectric component industry. The temperature range, vacuum, working chamber size, and compartment height are all designed to meet LED photoelectric component industry requirements.
Shown below are previous drying ovens JLYQ has produced. The maximum working temperature is 200 °C, however, we can produce special equipment for different customers, provided they supply all relevant information, including temperature (must be below 600°C), shelf size, and structure (hierarchical or cart push). Each of our pass through drying ovens can be equipped with a number of different features, including overheat protection, configuration partitions, fixed floor stand or sliding casters, viewing windows, digital timers or more advanced laboratory oven temperature control and programmer systems to meet a variety of customer needs.
Standard features
Drying devices for photoelectric components use a high temperature resistance separation motor, and a stainless steel heating tube. They can heat up to 200℃.
The inner cavity is made using an SUS stainless steel plate, and SS41 steel powder paint on the exterior for an excellent corrosion resistant performance.
Insulation uses a lever latch door and an airtight silicone seal for an outstanding insulation performance.
The drying oven uses an LED screen with a micro-processor and PID control, making it easy to adjust the time and temperature.
Temperature control is done using automatic PID control, PT100/K input, and SSR (SCR) contact mode output.
Blast drying equipment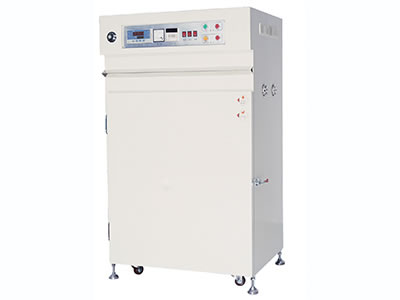 Temperature range: Room temperature~200℃
Temperature fluctuation:±1.0℃
Temperature uniformity:±2.0℃ Blast power:180W
Type
Heating power (kW)
Working voltage(V)
Internal Dimensions H×W×D (mm)
External Dimensions H×W×D (mm)
SLDT-1
3
220/380
800×600×500
1500×780×630
SLDT-2
4.5
380
850×650×600
1550×830×730
SLDT-3
6
950×750×600
1700×930×730
Vacuum drying equipment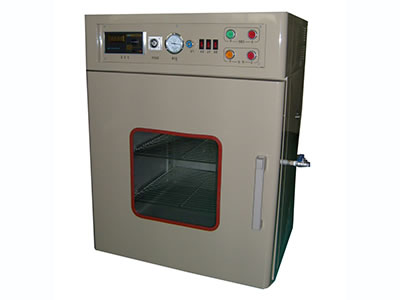 Temperature range: Room temperature~200℃
Temperature fluctuation: ±1.0℃
Vacuum degree:100Pa Air leakage:≤1(kPa/h)
| | | | | |
| --- | --- | --- | --- | --- |
| Type | Heating power (kW) | Working voltage(V) | Working chamber Size H×W×D (mm) | Size H×W×D (mm) |
| SLED-0 | 1.5 | 220/380 | 350×350×320 | 1650×800×600 |
| SLED-1 | 3.0 | 380 | 450×450×450 | 1750×900×700 |
| SLED-2 | 6.0 | 380 | 600×620×650 | 1900×1100×900 |